Harmony School of Advancement Hawks
You design. We deliver in 6 weeks.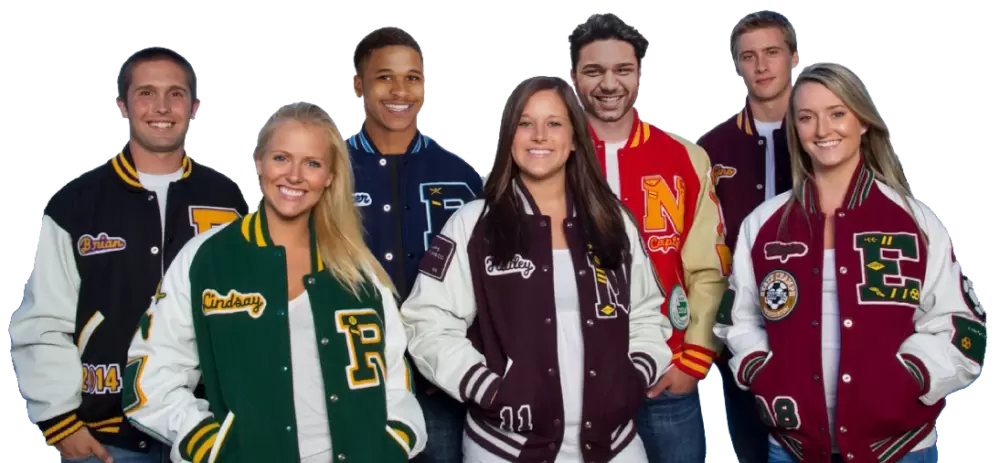 Harmony School of Advancement Letterman Jacket and Varsity Jacket Store
Design a Jacket
If you're looking for a top-quality custom letterman jacket or varsity jacket, and you go to Harmony School of Advancement in Houston, Texas then ZOOM iD Custom Varsity Jackets is the company for you. We've been creating custom high school letterman jackets for 75 years and we want to create yours.

We will ship your custom Harmony School of Advancement letter jacket right to your door and we offer a 100% money back guarantee, so we take all of the risk of purchasing your letterman jacket out of it! Order your custom Harmony School of Advancement varsity jacket today. Go Hawks!!
Harmony School of Advancement Hawks Letterman Jackets / Houston, TX
100% money back
guarantee
testimonials
What People are Saying
Thank you so much for your patience and we sincerely appreciate all your work on Jordan's jacket. I have a feeling that when the other dancers see her jacket, other parents will be ordering from your company as well.
Dana from Charleston, AR
Thank you very much for shipping the jacket quickly. We appreciate your hard work. It looked great. I am sure our daughter will appreciate it too.
Teri from Eureka, UT
Hi Adam, Well you rocked it. To say Rhyse was thrilled with his jacket, is an understatement. I just wanted to thank you so much for the wonderful service and communication you provided, we will definitely recommend you to everyone. Thanks again for all you did in getting us such a high quality jacket.
Joan from Fife, WA
I really appreciate your follow through and phone calls to follow up, your customer service is great. I have to be honest without your continued effort we were just going to order elsewhere today. So again thank you.
Kristie from Woodbury, CT